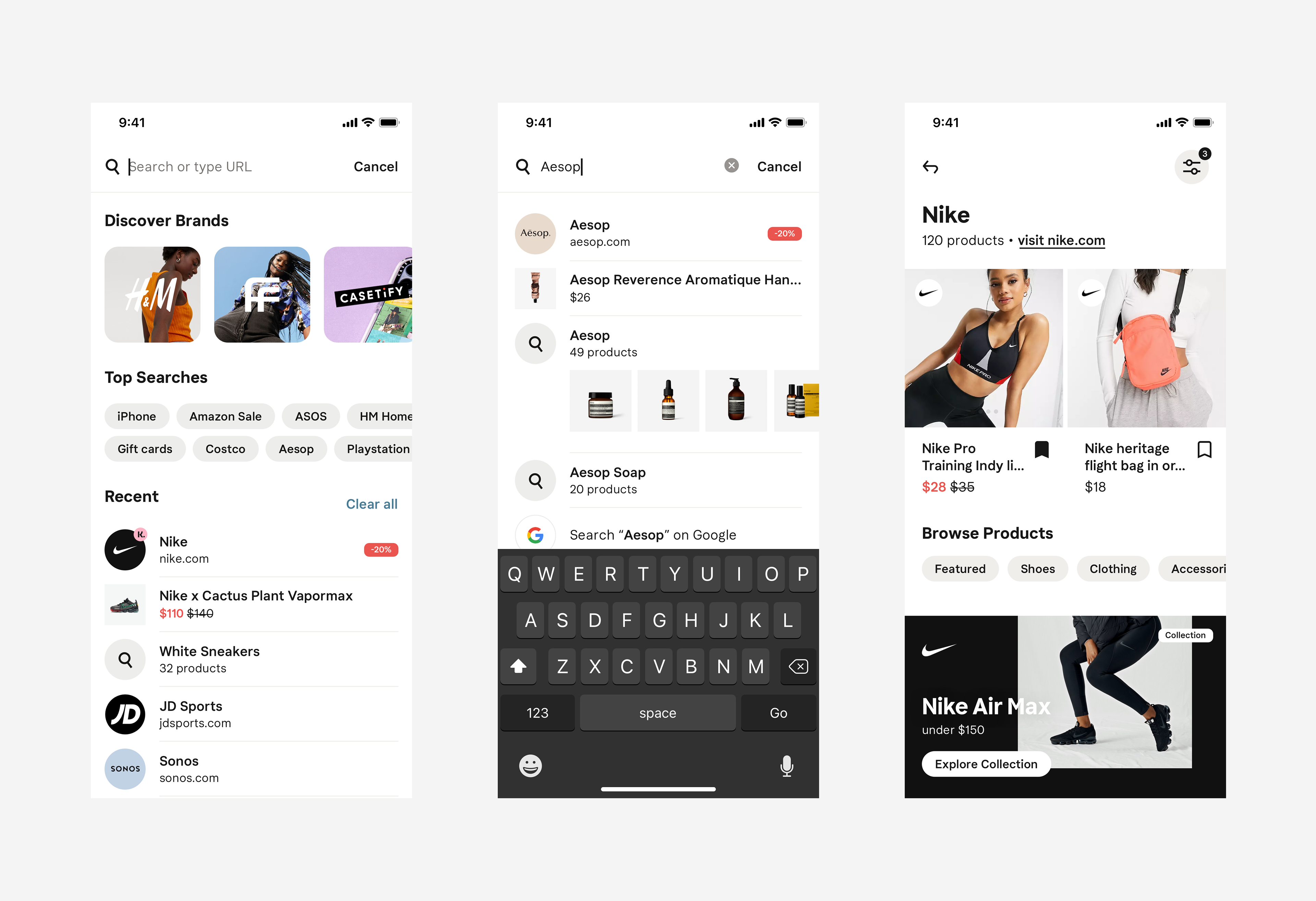 Klarna is one of the largest fintech companies in the world with 90 million customers offering a wide variety of services like payment, financing and banking. As of recently the company has shifted focus to re-define the shopping experience.
I led the design in the Products & Search team that was responsible for the search experience in the app helping users find stores and products. The team consisted of a Product Manager, Engineers & myself.

As a part of the app-design team I would also do re-design concepts and continuous iterations of design elements & compositions for the app together with design leads and design system as well as guiding new designers both in and outside of our space.
Role—
Sr. Product Designer
Date—
2019-2021
Tools—
Figma, Sketch, Abstract, Principle, Invision
Tasks—
UI, UX, iOS Native, Animation, Prototyping, Wireframing, UX Copywriting
Our main objective was to provide a way for users to quickly be able to find what they were looking for wether it was a store or a product in order to fullfill business & user needs.

With research & benchmarking we were able to move forward with a structure that would consist of two main user-journeys, one for the goal-driven shopper and the other for the exploratory shopper.

In practice that meant that users could find what they're looking for by typing keywords but also have the option to browse their way through content based on categories, brands, popularity or other preferences.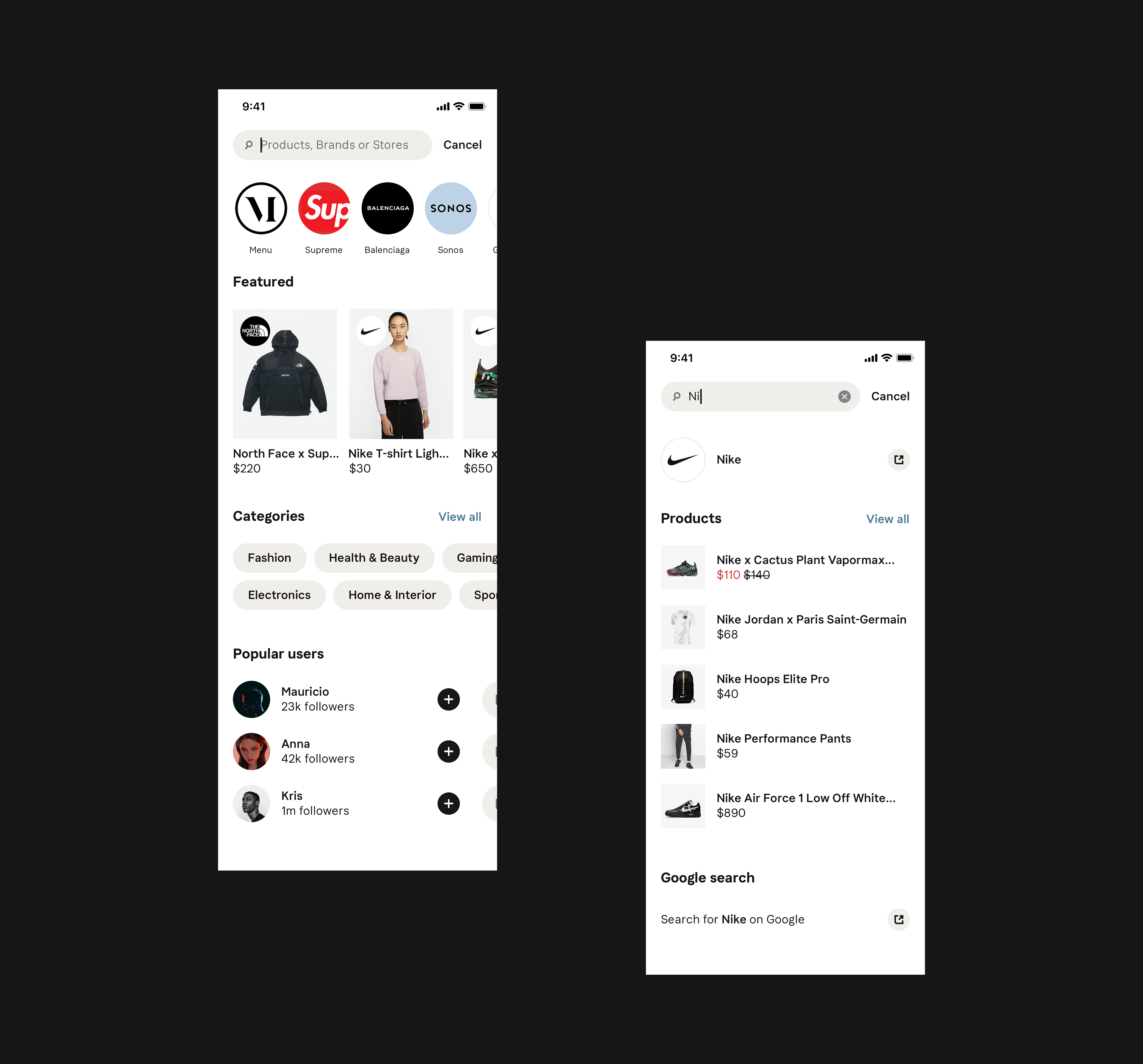 Together with the Product Manager we designed a couple of variations, one of those were a search results with list-based type of results. This performed quite decently however the smaller product thumbnails would prove to be slightly less engaging and clear. A while later we released a version with bigger thumbnails which would turn out to be better on all aspects except google performance.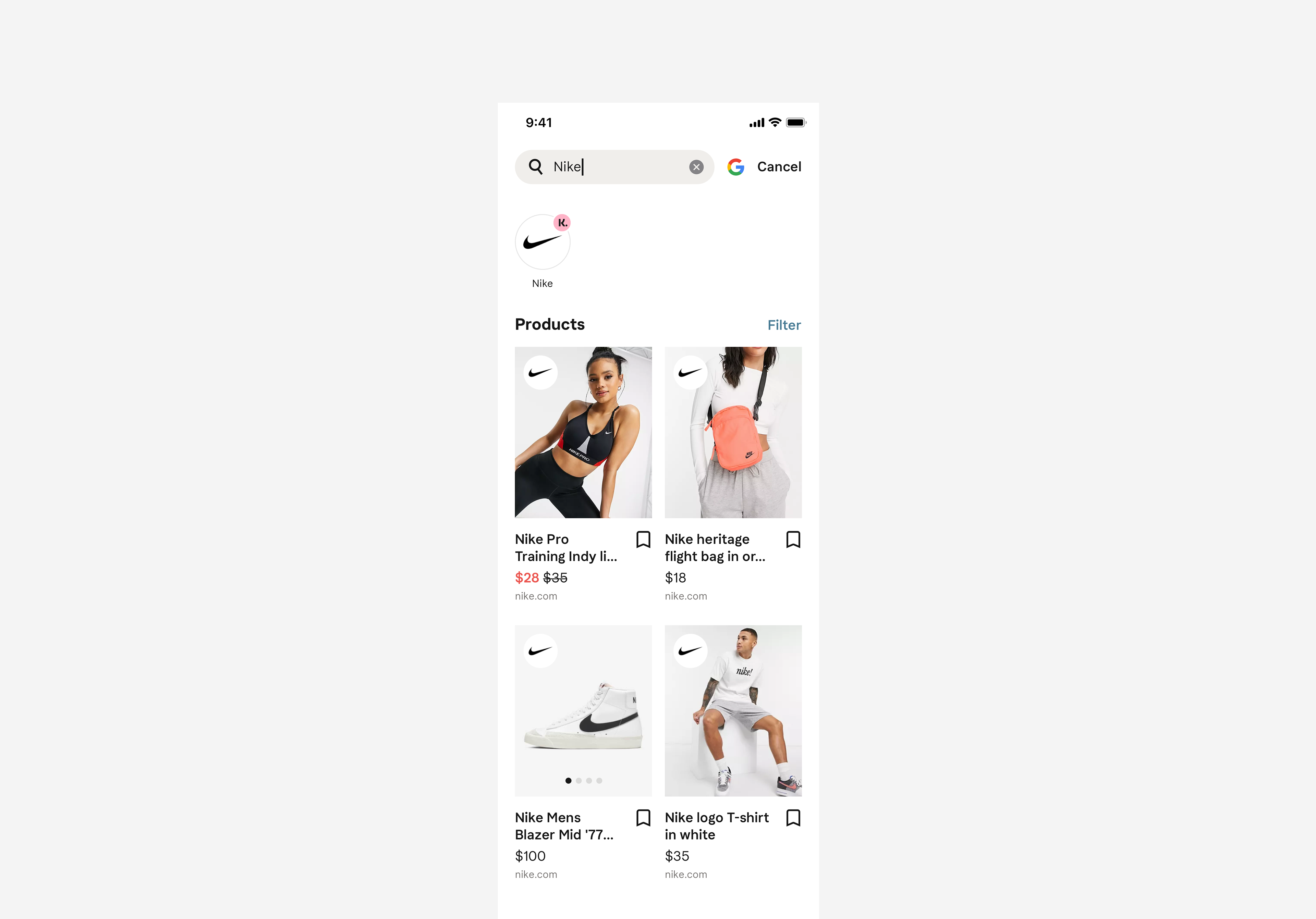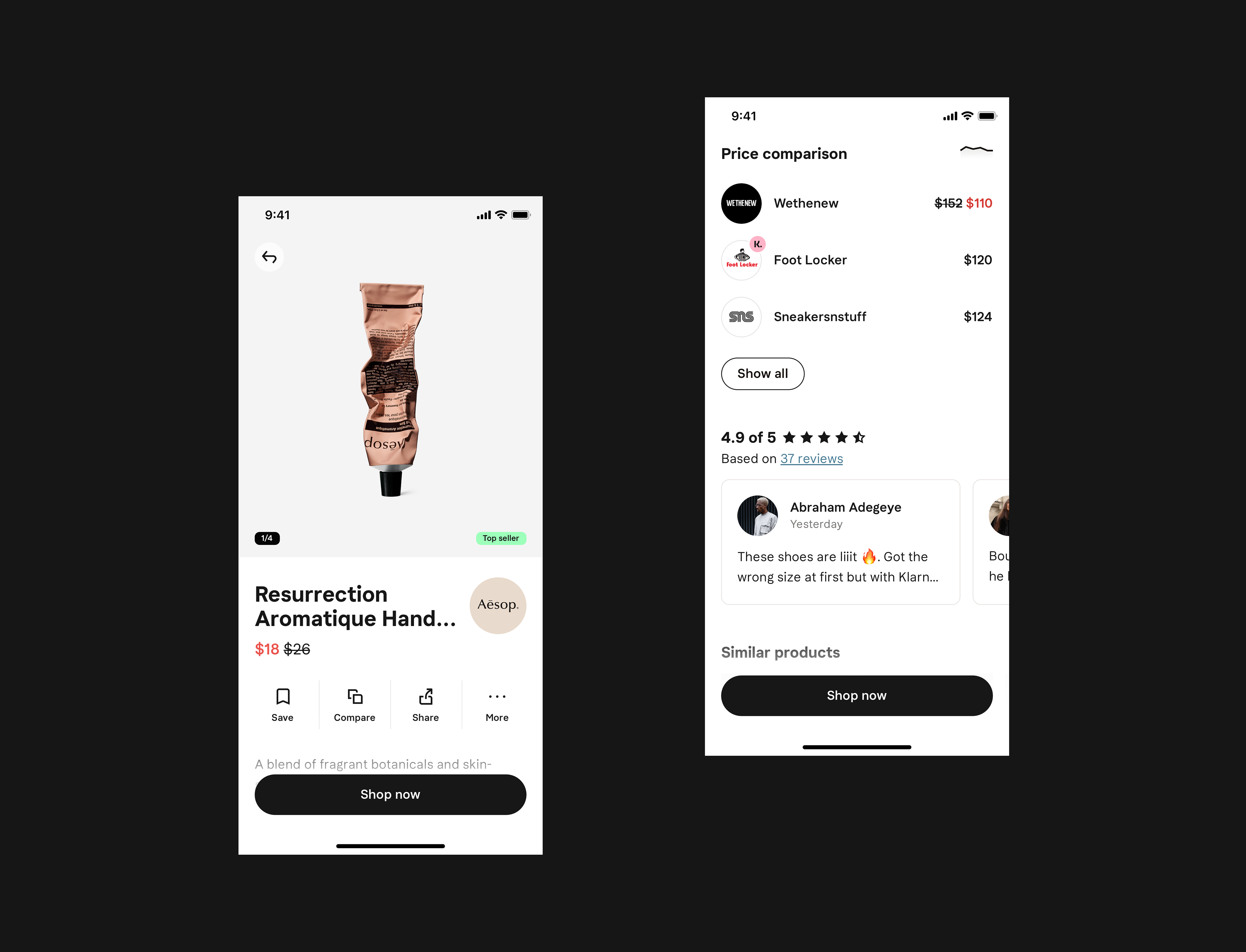 As we continued with general improvements we also came up with the concept of product pages that would allow users to quickly view a product and its relevant details. This would hypothetically mean that users would be able to make faster and better purchase decisions due to the fact that it was faster and more intutive compared to loading websites and be obstructed by popups.

We quickly validated the concept with prototypes and user-testing.

For the product pages users were particularly interested in:
• Clear images
• Price comparison
• Reviews
• Save & Share feature
• Similar Products
Fredrik Olovsson — Engineering Lead
Viktor Hofte — Design Lead
Hannah Ahl — Design Systems